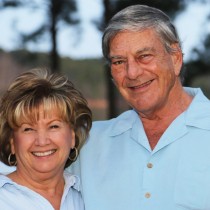 ---
Contact Details
Office : 864-443-2220
Mobile : 864-379-1009
Fax : 864-443-2000
---
Send a Message
Bob Bryan is the broker in charge and owner of Savannah River Realty. Bob and Theresa Bryan have been consistently Top Agents for over 20 years. No one knows Savannah Lakes Village better. Their business motto is: Treat everyone as you would your mother. Always be honest and kind, be creative in all that you do, learn as much as you can, and most of all, Love life.
In 1990 Bob  Bryan went to work with Cooper Community's, the original developer of Savannah Lakes Village. In 1999 Bob opened up Savannah River Realty. Cooper Communities had pulled out of the community, but Bob had fallen in love with the area, established roots, a reputation, and had no intentions of moving.  Since then Savannah River Realty has grown to be the largest, most successful and oldest Real Estate Company in the area.
Bob and his wife Theresa work as a team and love what they do, meeting new people and finding them "a little piece of heaven" too. They live on the lake and can be found jet skiing, boating, gardening, swimming, and some might call it "working."
Bob was born in Stillwater, Oklahoma.  At nineteen he got his license as a Real Estate agent and by the time he was Twenty one  had become a Broker. He went into partnership with his  parents as owners of the Bryan Real Estate Company. There he earned his GRI (Graduate Realtors Institute) CRS (Certified Residential Specialist) and CRB (Certified  Residential Broker) When Bob was 32 he took a bit of a detour and purchased a Santé Fe Train Station in which he renovated and worked hard to have it put on the Historical  Register. He then  opened it as a full service restaurant, The Stillwater Station, until his wife Theresa said, "SELL". She wanted warmer weather so Bob took his family South to  Georgia.
Theresa was born in Saint Paul Minnesota, Theresa came from a family of 12. Both her parents were also Real Estate Agents.  Growing up with so many brothers and sisters, Theresa learned to cook at a very young age. Her conversation skills were also honed, as you had to learn to speak up in such a crowd. She has owned and managed many restaurants but her real love has become real estate. She also went to work for Cooper Communities and worked with Bob as his partner selling property in Savannah Lakes Village.
Though she is far away from home she is never lonely as almost all of her brothers and sisters come to visit, and often.
Living on the lake affords them a great space to entertain old and new friends. It is a lifestyle she never wants to give up, after all, how many can say they vacation where they live.