148 Shenandoah Drive Mc Cormick, SC 29835
Sold
$245,000 - Interior Home
Property Video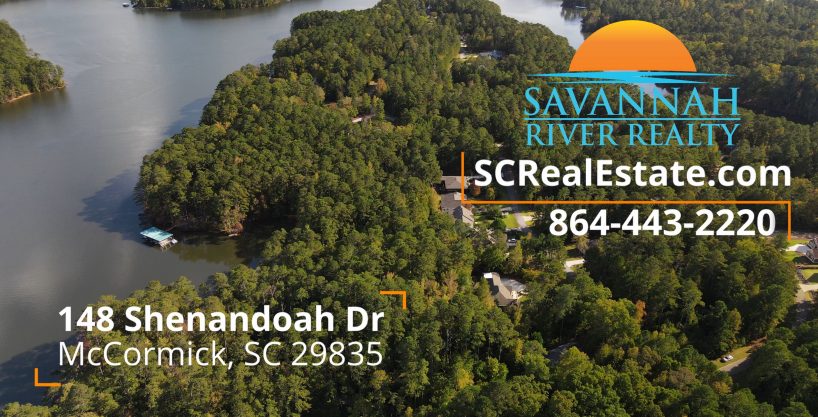 Flooring
Included Appliances
Lake View, Lake Access, But not the Lake Price!
What an opportunity to own a home with beautiful lake views, your little piece of paradise on Lake Thurmond, without the cost lake homes command! Unbelievable at this price point, having a better view than many of the lake homes or lake lots in the village!  With 1200 miles of shoreline be prepared to explore for many years to come. Or if you are not that adventurous, enjoy the views and sounds of the lake and forest from most rooms in the house and deck area. You'll never be bored as the scenery and sounds are constantly changing. If you have never had the opportunity to hear the sound of the wind as it dances through the tall pines, it's truly remarkable.
Something that sets this home apart from any other home in the village is the front yard where you will see huge boulders, looking as if they are stacked on top of each other, covered with resurrection ferns.  You really don't notice them until it rains and then they come to life,  giving you a spectacular show of beauty!  Very close by is an Indian campground that was discovered when this area was being developed,  giving speculation that these unbelievable rocks and resurrection ferns probably date back to Indian times who populated this area in the 1700s.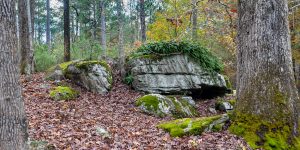 Now let's talk about the specifics of 148 Shenandoah Drive:
Located in the Shenandoah subdivision of Savannah Lakes Village, the lake is right out your back yard. You are about equal distance to the Monticello golf course as well as the Tara course and the Activity Center. Talk about an ideal location!
It is a split floor plan with the Master suite on one side of the home and the two guest bedrooms on the opposite side. The living room is open to the formal dining room and slightly open to the kitchen.
The heart of the home, the kitchen, and the family room have exceptional views of the lake not to mention the Master Suite also. Add to that a stone fireplace and the word that comes to mind is cozy and quaint!
The two-car garage is extra large and has plenty of room for a workshop.  And with the tall windows bringing in natural light it will be a workspace you will love working in.
Though this home was built in 2002 there have been many upgrades: 2015 HVAC, Refrigerator 2011, Hot water Heater 2019, Disposal 2017, Year-round sunroom 2004, and the Washer and Dryer in 2016.
From street presence to views of the lake, this is a home you will want to consider so call today to make an appointment for your private tour. 864-379-1009 Theresa Bryan