Savannah Lakes Village June Q2 2019 Real Estate Market Recap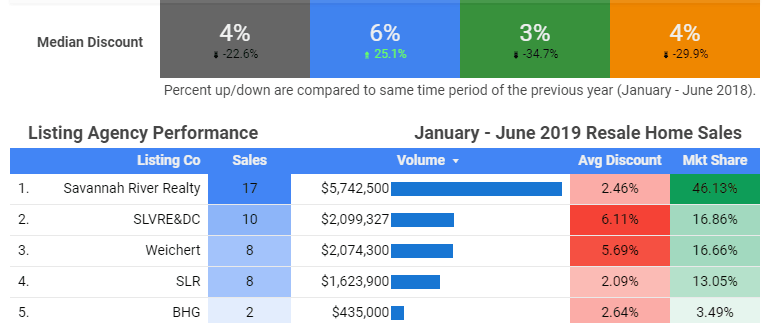 The month of June continued 2019's upward trend for the real estate market in Savannah Lakes Village to close out an amazing second quarter.
June produced 6 sales totaling $1.61m in volume. Out of the 6 homes sold in June, 3 were Waterfront, 1 Golf, and 2 Interior. Savannah River Realty listings accounted for 3 of the homes sold in June, and 3 were also sold by Savannah River Realty.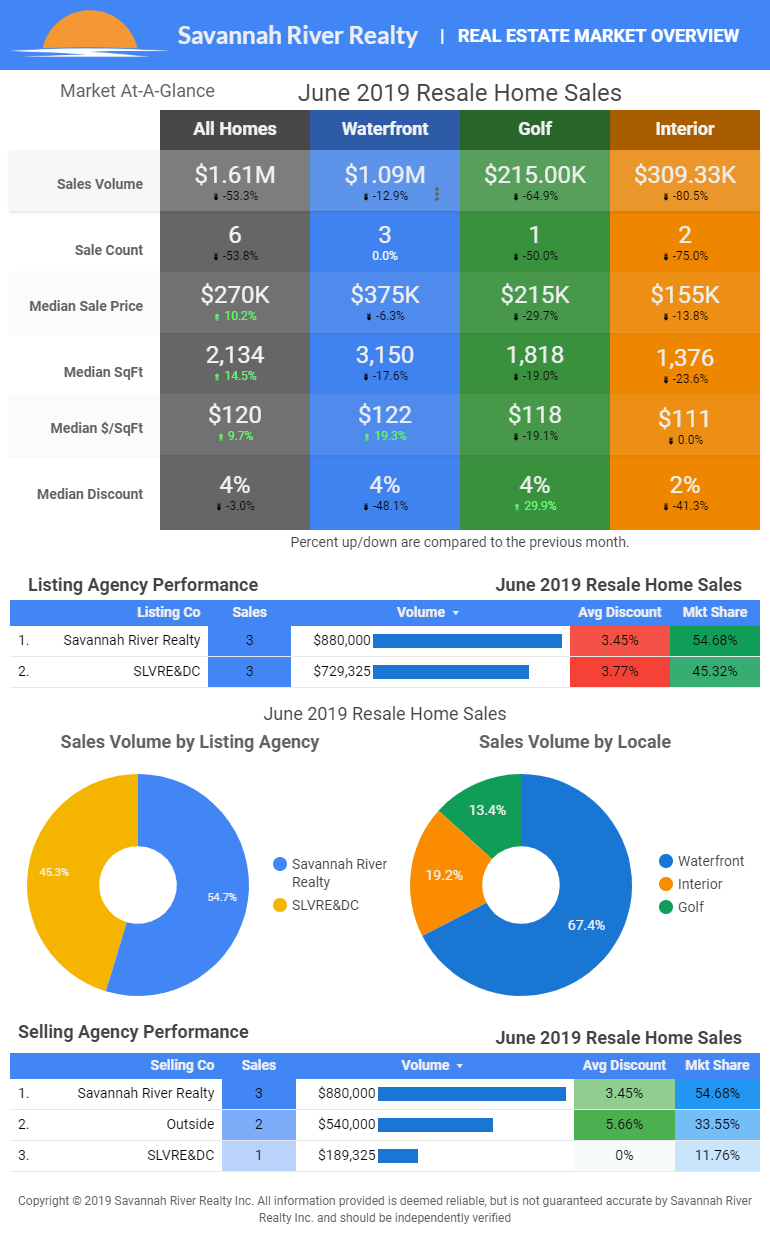 June was slightly slower compared to last year where we had 10 sales amounting to $3.19m. We can probably attribute some of the slow down to the extremely hot weather. June 2019 was the hottest June ever on record and we have a feeling people did not want to be out looking at homes in this extreme heat. Not all was negative however as you will read in the stats below.

Real Estate Report Year to Date (Jan – June 2019)

At the end of June, we closed the first half of 2019 with 48 sales and $12.45 million in sales volume. That's 7.8% more volume than the same time period in 2018.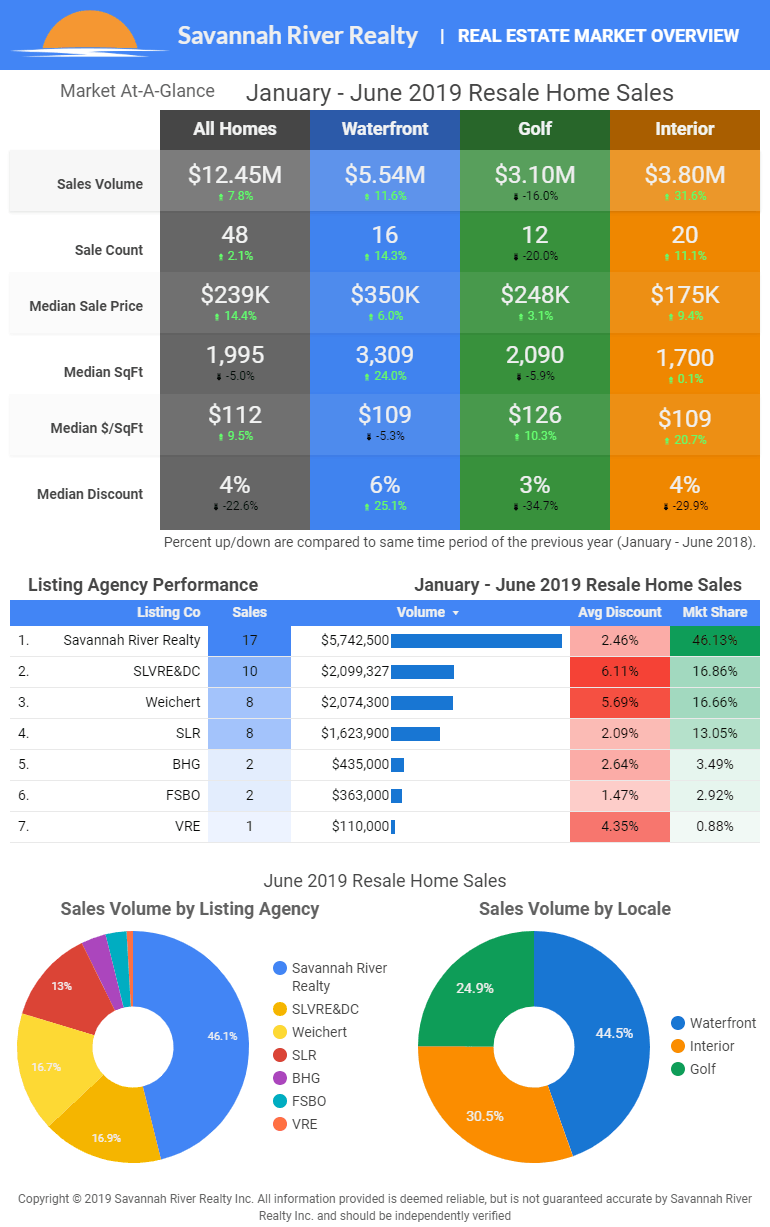 Median sales prices for resale homes have risen across the board and are currently $350k for Waterfront, $248k for Golf, and $175k for Interior homes. The overall median sale price in Savannah Lakes Village has risen 14.4% since Q2 2018 to $239k.
The median price per square foot for all homes in Savannah Lakes Village has risen 9.5% since last year to $112. The largest increase has been in Interior home pricing at $109/SqFt, representing a 20% increase over the Q2 2018 median of $90/SqFt.

The median $/SqFt for Waterfront homes is still skewed due to some of the earlier sales being very large homes with areas that may have included unfinished workshop/storage space but were counted in the square footage because they where heated. We believe the waterfront price per SqFt is likely to continue trending up, towards the 2018 average of $115 and higher.
New homes started by builders for the year are up to 36. We don't know how many of these new homes have been sold, as this figure includes a number of spec and model homes. Quite a few of the new home starts have been built on lower priced interior lots, it will be interesting to see how this plays out in the market later this year.
Overall this is a very strong first half of the year for Real Estate in Savannah Lakes Village. With $12.45m in sales volume, 2019 has pulled ahead of any previous year for the same period.