Who determines the value of my home?
Real Estate Corner…
Who determines the value of my home?
When you're ready to sell your home, you may be wondering what price to ask and how much you'll get. There are two main people who determine the initial and final price of a home.
A. Appraisers will look at recent comparable sales. You can look online and see what homes have sold for in the last 6-12 months.  Sold prices are a stronger indication than "asking" prices.  How similar are the homes that sold to your home in size and features?
B. Buyers will make an offer based on their ability to pay and how much they like your home compared to other homes for sale.
Did you notice we left someone important out?  What about you, the seller?  Only the market determines the final price at which your home will sell, however, as the seller you can influence how long it will take to sell by offering a reasonable price.
To learn more, ask for our Free Report called "6 Steps For Selling Your Home For TOP DOLLAR."  we'll send a copy right over to you.
Do you have a real estate question you want answered?  Feel free to email me at tbryan5400@gmail.com.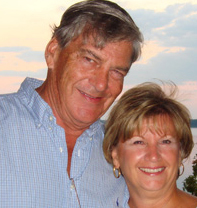 Bob and Theresa Bryan