Savannah Lakes Village July 2019 Real Estate Market Recap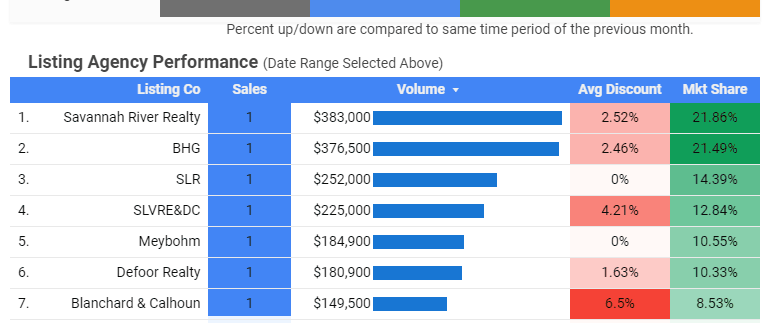 Here's what's happening in your neighborhood.
July 2019 was an excellent month for the real estate market in Savannah Lakes Village, producing 7 sales and $1.75 million in volume. There were 2 waterfront and 5 interior home sales in July. To our surprise there were no golf homes sold.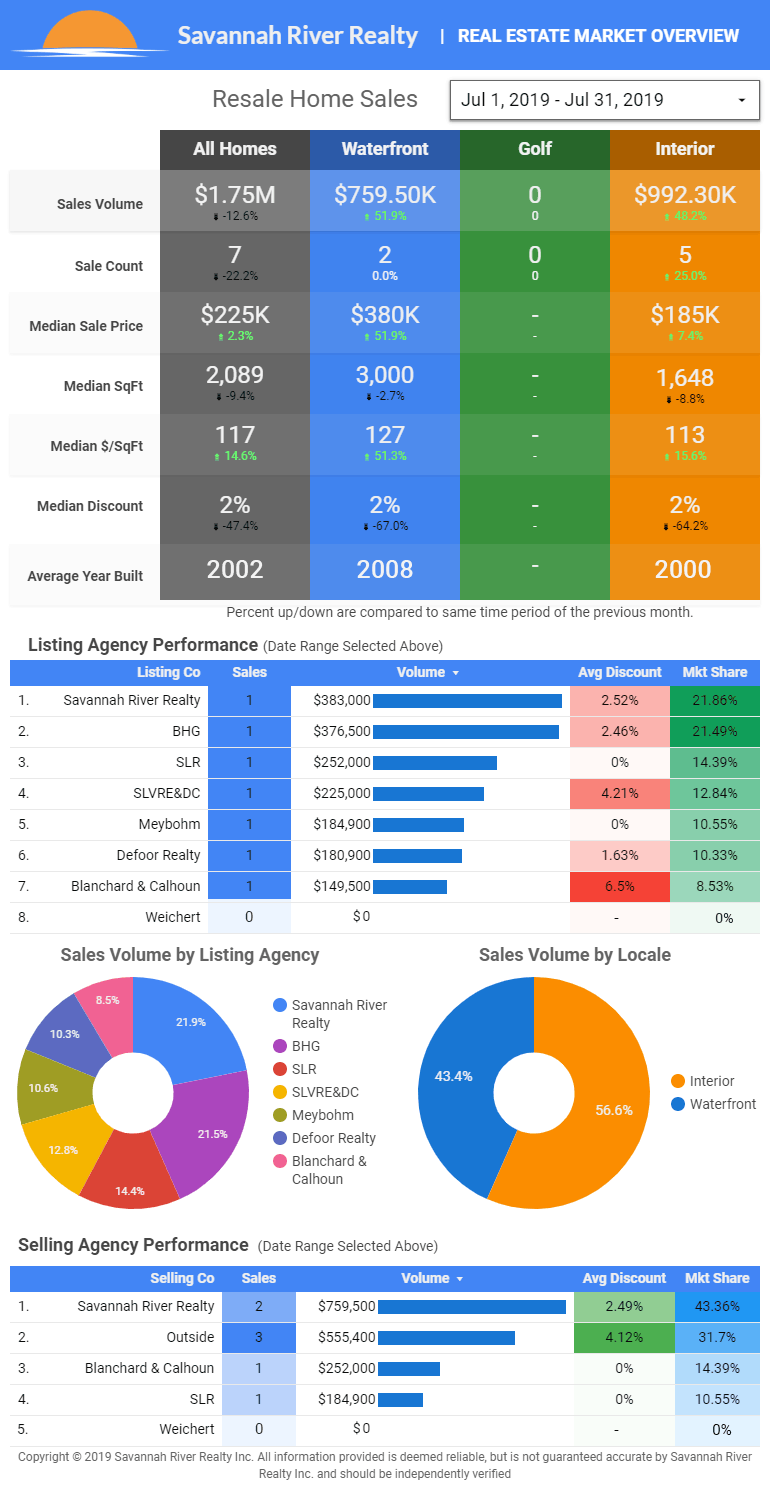 July 2019 volume was slightly lower than July 2018 volume of $2 million, however the 2019 year to date volume is still surpassing 2018 as you will see below.
Real Estate Report Year to Date (Jan – July 2019)
At the close of July, resale home volume in Savannah Lakes Village topped $14.2 million with 55 sales. Volume for the year is up 4.8% from last year's volume of $13.56 million for the same time period.
Savannah River Realty listings accounted for over $6.1 million of the total $14.2 million in resale home volume so far this year, nearly triple any other listing agency.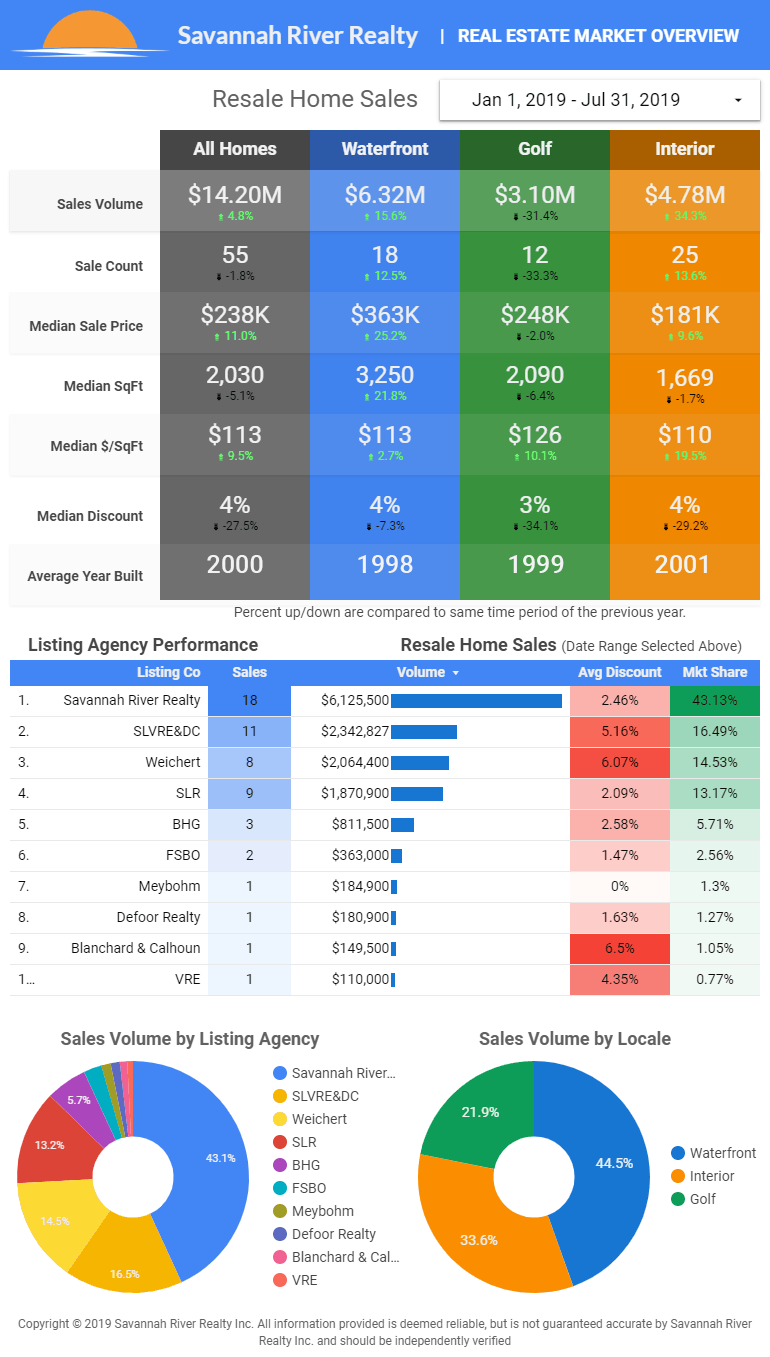 Median home prices have continued to rise for the year and are currently at $363k for Waterfront, $248k for Golf, and $181k for interior.
The median sale price for waterfront homes is especially noteworthy, up more than 25% from last year's median price of $290k for the same time period. This may be a good sign for some of our higher end lake homes on the market, which we have not seen a lot of demand for so far this year. With the trend in interest rates lowering, this may be about to change.
A Look at Mortgage Rates
Mortgage rates have fallen sharply this year, helping to lower home ownership costs. The average 30-year fixed mortgage rate is now 3.55% according to Freddie Mac, compared to 4.51% at this time last year.
The housing market takes time to respond to mortgage rates cuts, so the bulk of the boost from the low rates is most likely yet to come.