Home Inspections, Why Have One Done?
Real Estate Corner…   What's the Purpose of a Home Inspection or a Due Diligence Clause?
A home inspection is performed after the buyer and seller have entered into a written contract.  It's a review of the home's condition; including the heating system, air conditioning unit, foundation, plumbing, roof, and a mold review should the buyer choose to have this inspected also.  The point is to identify any area of the home that needs replacement or repair.  Be sure to read your sales contract carefully because not all items will be required of the seller to be repaired even though it is found in the inspection report.
Once the inspection has been conducted, the detailed report will come to you as well as your agent. Your agent will identify those items that are required to be repaired by the seller. At this point, the seller will decide to make the repairs required of him according to the contract, or renegotiate the price. If the seller chooses not to make the repairs, or renegotiate the price, the buyer may choose to purchase the house and make the repairs themselves, or may walk away from the property with no penalty, provided the contract has a "sale contingent on inspection" clause.
Some contracts are written with a Due Diligence Clause instead of an inspection clause. This type of clause states that the buyer may choose any of the following:
Conduct/obtain an inspection
Deliver a repair list to the seller (This can include anything they choose)
Proceed under an amended contract
Proceed under as is contract
Terminate the contract by delivering "Notice of Termination"
It will also have a date as to when the Due Diligence period will end. Be sure to check this date carefully. The longer the time period that is given, the greater advantage to the buyer and less to the seller.  A buyer can terminate the contract at any time, for any reason, without penalty during this period. Often a seller will ask for a termination fee which is written into the contract before all parties agree and sign.
You'll also need to get an appraisal, which serves to assess a value to the property. You need to know that the property you've selected will appraise at or above the amount you've contracted to pay for it.
Want to learn more?  Ask for my Free Consumer Report called "Top 10 First-Time Homebuyer Mistakes To Avoid."  I'll send a copy right over to you.
Do you have a real estate question you want answered?  Feel free to email me at tbryan5400@gmail.com.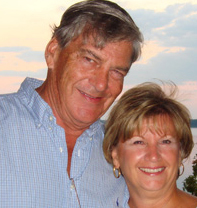 Bob and Theresa Bryan