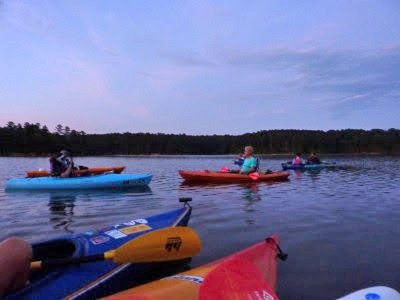 Friday, July 12, is the date for the next Outdoor Adventure Club, moonlight kayak outing. We will launch at 8:00 p.m. from Baker Creek State Park boat ramp located near the McCormick side of the Rt. 378 bridge. Things to bring: paddle, whistle, PFD, flashlight and $1.25 with correct change for the parking fee.
If you have never gone on a moonlight outing, please consider doing so. It is a beautiful experience. We use the buddy system and request that everyone stay in one group since we are out at night.
Please e-mail Stacy Galloway (bbandjake@yahoo.com) by July 9, to let her know if you are able to attend. If we need to cancel due to weather (including high winds) Stacy will use the e-mail list to notify everyone by 5 p.m. July 14.
*This activity is for outdoor adventure club members only.
If you are not a member, there is still time to join!!
Outdoor Adventure Club Member Registration is available at the Recreation Center.
2019 annual dues are $25.00.
First time members joining after June 30 pay $15.00 dues for the remainder of 2019.